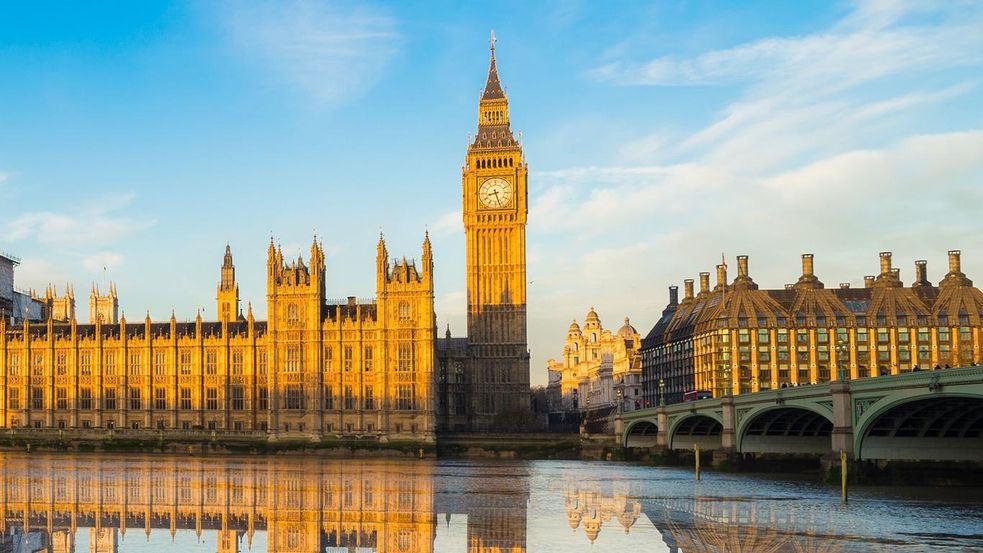 Luggage Storage London
Find your luggage storage
Luggage storage in London With Radical Storage
If you're tired of dragging your luggage along narrow cobbled streets, dodging puddles and hordes of people, it's time to search for London luggage storage services. No need to google luggage storage near me, here you'll find all the information you need.
Radical Storage is a service available at hundreds of locations across London. Our partners, called Angels, offer safe luggage storage places for your convenience at an amazing price of £5 per day! This is a fixed rate without additional charges or restrictions on the weight or size of your bags. Some luggage storage locations are open 24/7, and booking them could not be easier with the Radical Storage App.
Where can I store luggage in London?
Whether you are on a long layover, have time to kill before checking in or out of your hotel, or are on a stressful business trip, London is not the place to be weighed down with luggage, a laptop, or loads of souvenirs. So, if you're wondering where you can store your luggage in London, Radical Storage is the answer!
We cover all the most famous landmarks of London, such as London Bridge, Piccadilly Circus, and the British Museum. You can also find a lot of luggage storage options in top neighborhoods like Covent Garden, Liverpool Street, or Leicester Square.
Sometimes, people need an overnight luggage storage service. That's not a problem with Radical Storage. Many of our partners provide 24/7 luggage storage service, so take a look at the website and find the most convenient location for your luggage storage needs in London.
How can I book luggage storage in London with Radical Storage?
Booking secure, affordable luggage storage in London is quick and easy with Radical Storage:
Browse Locations: Search our map to view storage options near your location or destination. Filter by hours, availability and more.

Select & Book: Choose your preferred storage partner and reserve a storage time online or via our app. Provide check-in/check-out times.

Check-In: When you arrive, present your booking confirmation with a QR code. Staff will securely store your bags.

Explore Hands-Free: Enjoy London to the fullest, knowing your belongings are completely safe until pick-up.

Check-Out: Retrieve your luggage at your convenience by showing your QR code.
Why should you store your bags with Radical Storage
Radical Storage offers secure, convenient London luggage storage with these key benefits:
Affordable Fixed Rate - Just £5 per bag per day. No hidden fees based on weight or size.

Prime Locations - Hundreds of partner venues covering all major landmarks, stations and neighborhoods.

Complete Safety - Your luggage is insured up to £3,000 coverage when stored. Partners thoroughly vetted.

Ultimate Flexibility - Modify your reservation anytime for free. No rigid pickup times.

Blazing Fast Service - Complete check-in/out in only 3 minutes!

24/7 Access - Many partners offer overnight and early morning luggage storage.

Easy Booking - Reserve online or via the app in just minutes, even on the go!
With Radical Storage, store your bags affordably and securely as you take in the sights of marvelous London!
Luggage storage near London train stations
Many journeys around London and the rest of the UK begin and end at its main train station. And that is why we have many options nearby to leave your luggage and explore the area.
If you have time before your train departs (or after it arrives), there are plenty of top activities you can enjoy around each station. Besides theatres, restaurants, and shops, you will be within walking distance of London's best attractions, such as Buckingham Palace, Big Ben, Westminster Abbey, etc.
Luggage storage near London's main landmarks
In addition to major train stations, Radical Storage has convenient luggage storage locations near all the iconic landmarks and vibrant neighborhoods that make London a world-class city.
With Radical Storage's locations in central London, you can experience this world-renowned city without having to carry bulky bags. We will safely store your luggage while you enjoy the iconic landmarks and vibrant neighborhoods.
Are there lockers at London airports?
Because of security risks, there are no luggage lockers on the airport sites. Anyway, Radical Storage is much safer and more affordable than lockers.
You have many more options for leaving your bags with our reliable partners, so there is no possibility of being stuck with luggage because of a lack of available lockers.
For instance, our luggage storage facility in Greenwich is convenient to London City Airport. At the same time, our luggage storage near Paddington Station is the best place to leave your bags if you're traveling through Heathrow Airport. With regular services provided by Heathrow Express, it's very comfortable on your way from and to the airport, and it's easy to get around town as well.
Heathrow Airport | Useful Information
Heathrow Airport in London is the major hub for traveling people from all over the world. In fact, Heathrow Airport flights take you everywhere, not only nationally but also internationally. The airport is also one of the most equipped airports in Europe, thanks to its countless facilities and services that you can take advantage of. In fact, thanks to Radical Storage, you can also find many Heathrow Airport Luggage Storage, for your suitcases in a safe environment. If you are traveling to London and need to get to Heathrow Airport, London or from Heathrow Airport to London there are several options available. One of the most common and convenient ways is by taking the train.
Heathrow Express is a non-stop service that connects the airport with Paddington Station in just 15 minutes, linking Heathrow Airport to London by train. Alternatively, you can take the London Underground on the Piccadilly Line, which offers direct access to the airport from various locations in the city. Another option is to use buses or coaches that run frequently from different areas of London to Heathrow. Taxis and private car services are also widely available. There are also countless ways to reach Gatwick Airport from Heathrow by bus, train or taxi, so that you can always be connected and have many options to travel with.
Gatwick Airport | Useful information
Gatwick Airport in London is one of the busiest airports in London, serving millions of passengers every year. It is located approximately 30 miles south of central London, in West Sussex. The airport has two terminals, North and South, and offers a wide range of facilities and services for travelers. Radical Storage also provides many different options close to Gatwick Airport luggage storage and to the subway stations that lead to it, so that you can always have a safe space for your belongings while relaxing.
Gatwick Airport, London provides a variety of transportation options to and from London. The fastest and most convenient way to get to the airport from central London is by taking the Gatwick Airport train station, which departs from Victoria Station, and, conversely, the Gatwick Airport train to London. The journey takes around 30 minutes. Alternatively, travelers can also take a Southern or Thameslink train from various stations in London, with slightly longer travel times.
Several bus services are available for those looking for a more budget-friendly option. The National Express and easyBus operate regular services from various locations in London to Gatwick Airport, with journey times ranging from 1 to 2 hours, depending on traffic.
Taxis and private transfers are also available for a more personalized and direct journey to Gatwick Airport from London. Many taxi companies offer fixed fares for journeys between London and the airport, making it a convenient option for groups or those with excess luggage. You can also travel the distance to Gatwick Airport from Heathrow Airport by train or bus so that you can fly many connected flights without any worry.
Top things to do in London
London is an incredible city, but the sheer number of things to do can be overwhelming if you're just visiting or are new in town. If you're looking to get the most out of your time in London, check out our recommendations on top things to do in London. From great history and culture to shopping, food and drink, there's something for everyone.
No trip to London is complete without a visit to London's most iconic landmark, Big Ben, one of the bells of Elizabeth Tower. Take a walk up and down Whitehall, listen out for Big Ben's famous bongs, and then take a look inside the Houses of Parliament, which you'll find right next door.
Don't miss Buckingham Palace, the world-famous royal residence. For over 200 years, it's also been open to the public. Visitors can tour many of its rooms and watch changing ceremonies on its grounds. For those who want to see even more history than can be found inside Buckingham Palace itself, there are several other nearby attractions worth checking out while you're in town.
A Tour of Shakespeare's Globe Theatre is a must if you want to dive deeper into art and culture. It's an open-air Elizabethan theater that was originally built by Shakespeare and his acting company.
Get a bird's eye view of London from the London Eye, visit the Sea Life London Aquarium, taste the mouth-watering food in Borough Market, or visit the Tate Modern.
With so much to do and see, you can now be free to explore, knowing that your bags are safely stored with Radical Storage.
What users think about us
Translated automatically
Show original
Hide original
-
It's very convenient. Right in the center of the city.
Очень всё удобно. В самом центре города.
-
Super local box with simple to use and close to transport recommends
Super local box with simple to use and close to transport recommande
Hundreds of people enthusiastically use our luggage storage service every day
Hundreds of people enthusiastically use our luggage storage service every day
3 Mln+ Suitcases carefully stored
Keeping your luggage safe is our main mission
7000+ Bag guardians worldwide
Our storage points called "Angels" are all over the world
24/7 Instant support
We are always available to answer your questions
0,00% of missing luggage
The numbers speak for themselves, with us you can feel safe!
Store your bags in a few clicks
The worldwide luggage storage network. Our Angels are bars and bistros who have been checked and approved by the Radical Storage team
Step 1
Locate
Find a luggage storage location near you
Step 2
Book
Proceed with online booking
Step 3
Store
Store your suitcases
Step 4
Enjoy
Enjoy your hands-free journey
Frequently Asked Questions