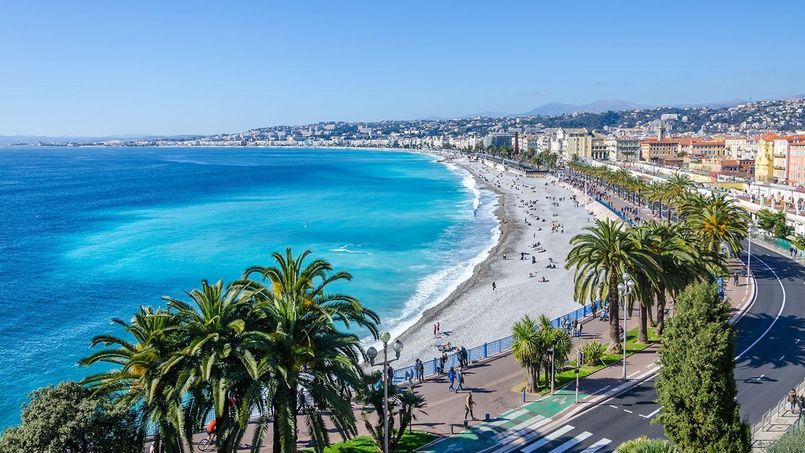 Luggage Storage Locations Nice
Find your luggage storage
Luggage storage in Nice With Radical Storage
Traveling is one of the greatest luxuries in life. It's an amazing opportunity to see new places and faces and walk away with experiences you will remember for a lifetime. In most instances, travelers expect to be in a new location for days, weeks, or even months. But every so often, the opportunity arises to have a day-trip or a 16-hour stopover in Nice, France, while you wait on your next flight. This prompts many adventurers to start looking for Nice luggage storage.
Where to store your luggage in Nice
As a coastal city in southern France, Nice offers beautiful beaches, delicious cuisine, exquisite wine and lovely scenery. Not surprisingly, it has had the reputation of being home to the talented and cultured for centuries. But in order to experience all Nice has to offer, you really have to ditch that luggage.
You just need to check our website or Radical app, where you can find many of our Angels, trustworthy collaborators between the local companies in the city center, and the game is done! The good news is, storage isn't very hard to find in this French city. Even better, it only costs 5€ per day and checking in takes only about three minutes. So, in about the time it takes to grab a cup of coffee, you could purchase secure Nice luggage storage, freeing you to explore the city. Here is our list of top locations for luggage storage in Nice:
Luggage Storage near Nice Train Stations
Gare de Nice Ville is the main train station in Nice, France. For example, you can take trains from Nice to Paris that will take you to your desired destination in a few hours. The Nice Ville Train station is located in the heart of Nice, making it easily accessible by public transportation. In fact, you can clearly reach any main attraction: from the Nice Gare de Ville to the old town of Nice, you can take the tram or the line 57 bus, in a few minutes. It is also quite easy to go from the Nice train station to the airport, since you can take a tram ride or the 670 line bus and you will reach it in a blink of an eye.
Inside the station, there are several shops, restaurants, and cafes available for passengers to enjoy while waiting for their trains. The only issue is about the Nice Train Station luggage storage, because it is faulty, but luckily, there are many luggage storage options near the Nice Train Station by Radical Storage, that you can use so that your suitcases can be secure.
Nice Riquier Train Station is a smaller train station located in the eastern part of Nice. It serves mainly regional trains, including the TER trains that connect Nice to nearby towns and cities. The station has fewer amenities compared to Gare de Nice Ville but still offers some basic services, such as vending machines and a waiting room. Nice Riquier is located near the port area of Nice, making it a convenient stop for tourists who wish to explore this part of the city. If you want to cover the distance from Nice Riquier Train Station to the airport of Nice, you simply need to take the bus Line 12, or the dedicated train ride to the Terminal 2 of the Airport.
The only downside of these train stations is that there are fewer options for storing your pieces of suitcases, but luckily Radical Storage has the right solution for you! Thanks to our luggage storage locations near the Gare de Nice Ville and Nice Riquier, you can securely put your luggage in a safe place, while starting the fun in Nice!
Things to do while in Nice
With the luggage now safely tucked away, you might be wondering where to start with your adventures.
Enjoy a lovely 1-hour cruise to Villefrance Bay, with a live guide to see the beautiful villas and the colorful bay. Indulge in Nice's vibrant art scene by visiting Musée Marc Chagall. And don't forget to check out the wine tastings and food tours; you won't be disappointed!
There are also many other attractions that might catch your eyes, while here in Nice. For example, you might not be able to resist a nice walk through the enchanting Promenade des Anglais, where you will enjoy the most magical view of the city, or a nice trip to Le Vieux Nice, the old town of the city, up until the Castle Hill, one of the most spectacular landmarks of Nice.
The next time you're in the area and find yourself with some free time for sightseeing, make the best of it. Secure your Nice luggage storage in a trusted location and enjoy all the city has to offer.
What users think about us
Translated automatically
Show original
Hide original
Hundreds of people enthusiastically use our luggage storage service every day
Hundreds of people enthusiastically use our luggage storage service every day
3 Mln+ Suitcases carefully stored
Keeping your luggage safe is our main mission
7000+ Bag guardians worldwide
Our storage points called "Angels" are all over the world
24/7 Instant support
We are always available to answer your questions
0,00% of missing luggage
The numbers speak for themselves, with us you can feel safe!
Store your bags in a few clicks
The worldwide luggage storage network. Our Angels are bars and bistros who have been checked and approved by the Radical Storage team
Step 1
Locate
Find a luggage storage location near you
Step 2
Book
Proceed with online booking
Step 3
Store
Store your suitcases
Step 4
Enjoy
Enjoy your hands-free journey